July 10 2023
NUPGE's President Bert Blundon, is urging the federal Minister of Labour, Seamus O'Regan, to not use legislative force to end the B.C. port dispute.
In a letter to the Minister on July 4, Blundon wrote: "We fully support the legitimate demands of the members of the International Longshore and Warehouse Union Canada (ILWU)."
"As has been widely reported, the ports are critical to the economic well-being of Canada," the letter continued. "Perhaps, under the circumstances, the employer, and your government, could accord the workers there the respect they deserve for their work creating wealth for this country."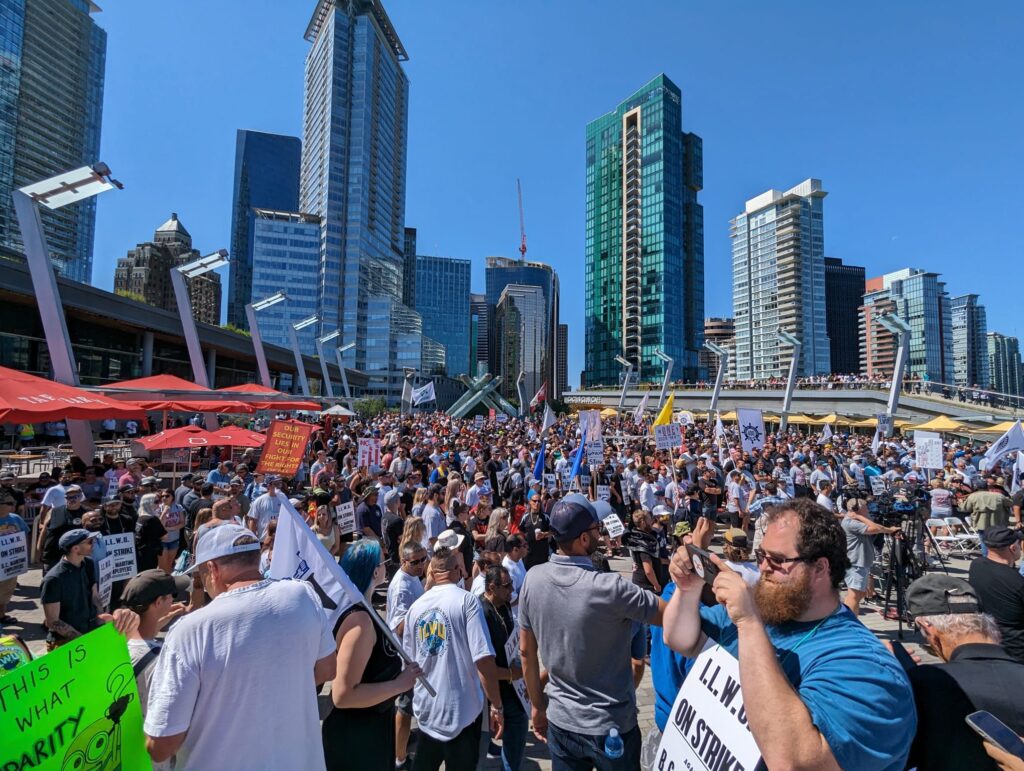 Blundon urges the Minister to ensure workers receive fair and just contract
"I sincerely hope that your government is not considering back-to-work legislation to deny these workers their constitutional right to free collective bargaining. Instead, I would encourage your office to provide what assistance it can to ensure that these workers achieve a fair and just collective agreement," Blundon concluded.
The 7,400 ILWU members, who work at more than 30 ports along British Columbia's coast, have been on strike since July 1, 2023. The main issue in the dispute is the contracting out of maintenance work at B.C. ports.